We headed up there on Friday afternoon in different vehicles at different times from different places. Each in his own excitement of the possibility of freedom from the common days of work and sleep and work again. Not that life is bad, mind you, but it is on no level similar to standing in a stream with a fly rod in one hand and a bottle in your wader pocket. A smile from a friend waits around every bend and riffle. The hope inside that this friend will be "on a fish" rises higher than the hope for weight in my own net. My methodical fishing routine aside, it is the only "real world" concern that I have. Hell, I already know that the beer is cold. Under the bridge, on the narrow bank in the purple dawn, is more muffled laughter of another duo of tired fishing partners. Probably laughing at me but, hey, I'm sure I deserve it. I've sworn at this tippet out loud at least a dozen times by now. It is rather funny. The cook is in the cabin preparing a heartwarming meal that is only fit for a crowd like us. We eat together, drink together, fish together. There are many hours of this for the first 24 and little time to sleep. The only thing that wanes us off the fly are the showers that arrive late Saturday evening. As I write, I can still hear the short propeller "ffffffffffttttttttttttt" of the dealer's cards readying another hand as the rain swamps down on the covered deck. Even this is okay. It's all okay up here. The fish are a bonus. Just a bonus to all of this. The tunes sound tinny in the background of the room. I can still hear that too.
My fishing report will be brief. I did well. Not so well as to fool anyone into calling me a serious angler but well enough to note the difference that a season of reading and asking questions and, well, fishing has made. The hot ticket was nymphs in the morning, caddis in the evening, and streamers after dark and before dawn. The mid day fishing was the toughest and made for easy choices of chicken wings and Roscoe Beer for lunch at a local establishment. A trip to the Roscoe Brewery made a good excuse for further resolve that the fishing was too tough in the gin clear and sun soaked waters of the Willowemoc.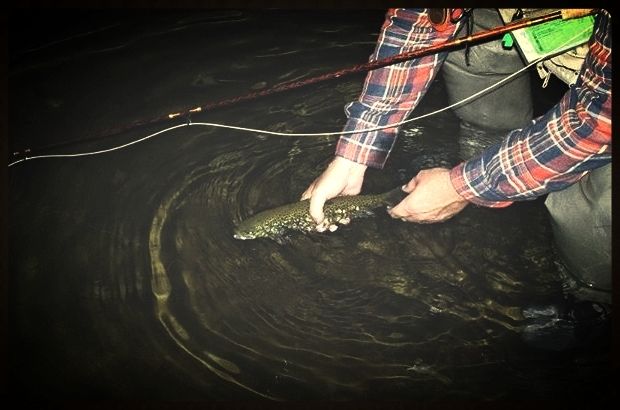 On Sunday morning I lost a fish. A giant. A reason to go back and get it right.
The rivers now run lower and colder. The light, as it fades with the clarity and crispness of autumn, takes with it a season of fishing and memories of laughter and lessons learned. The hardest of those lessons is of what once was that can no longer be. A lost treasure? Perhaps. My first full season of fly fishing, from April to October, and all that came with it, has passed as swiftly as the stream takes food over foam bubbles where trout lay waiting underneath.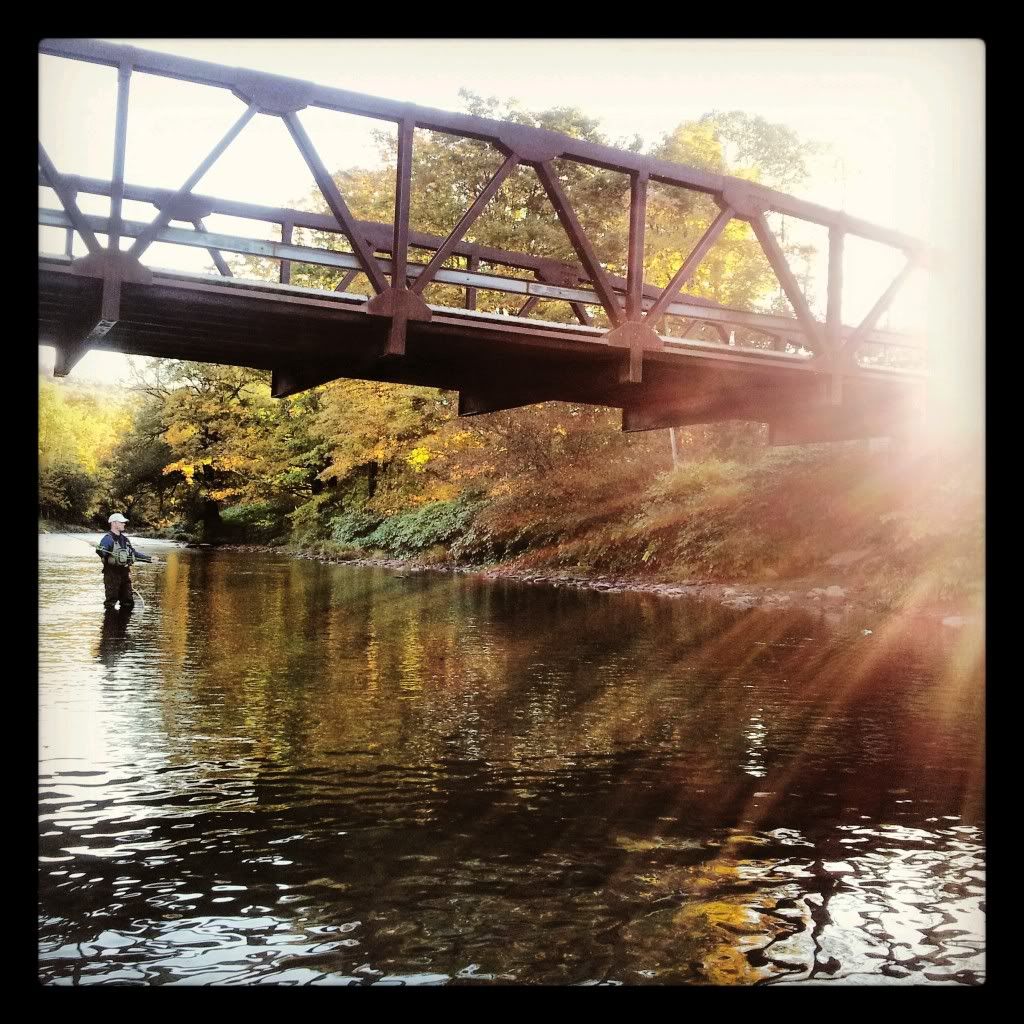 I wish more weight in your nets than mine. Tight lines.
Mike